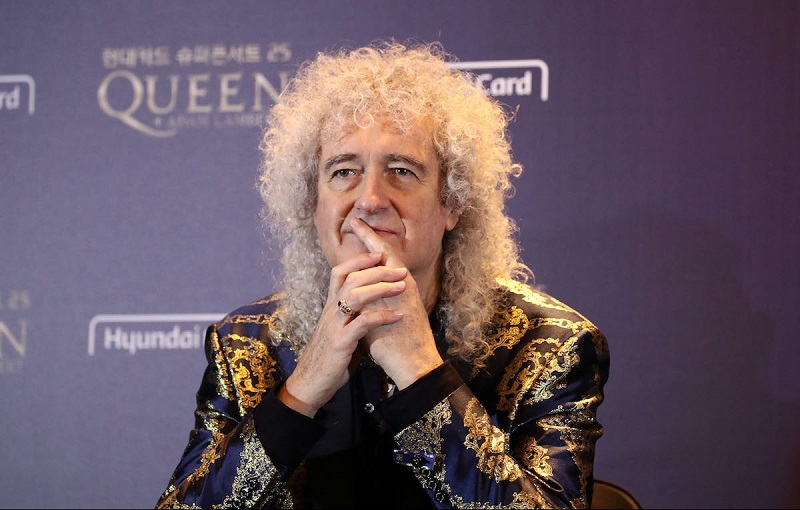 Brian May of Queen and His Connection with NASA
Introduction:
In the realm of rock 'n' roll, there are few names as iconic as Queen, and within the Queen pantheon, Brian May stands out not only as a legendary guitarist but also as an astrophysicist with a profound connection to NASA. May's journey from rock stardom to the cosmos is a testament to his multifaceted talent and insatiable curiosity about the universe.

From Guitar Riffs to Astrophysics:
Brian May's musical journey began with the founding of Queen in 1970. His unique guitar sound, characterized by soaring solos and innovative techniques, contributed significantly to Queen's distinctive style. May's work on hits like "Bohemian Rhapsody," "We Will Rock You," and "Don't Stop Me Now" helped define an era of rock music. However, his passion for music was paralleled by a deep-seated interest in astrophysics, a subject he had originally pursued before Queen's rise to fame.

A Brief Stint in Astrophysics:
Before Queen, May was a dedicated student of astrophysics at Imperial College London. His doctoral thesis focused on the properties of interplanetary dust and earned him a Ph.D. in astrophysics. However, as Queen gained prominence, May temporarily set aside his academic pursuits to tour and record with the band. It wasn't until decades later that he would rekindle his love for astrophysics.

Return to the Stars:
In the early 2000s, Brian May returned to his academic roots. He dusted off his doctoral thesis and completed the work he had begun years earlier. His research on dust in the solar system resulted in numerous publications and a renewed sense of purpose in the field of astrophysics. May's scientific contributions were not only recognized but celebrated.

NASA Collaboration:
One of the most remarkable aspects of Brian May's cosmic journey is his collaboration with NASA. His expertise in astrophysics and his unique perspective as a rock star turned scientist made him an ideal candidate to work with the space agency. May contributed to NASA's New Horizons mission, which aimed to explore Pluto and the Kuiper Belt.

May's involvement in the New Horizons mission was multifaceted. He not only advised on scientific matters but also composed a song titled "New Horizons (Ultima Thule Mix)," which celebrated the spacecraft's historic flyby of the Kuiper Belt object Ultima Thule. The song was even transmitted back to Earth from the spacecraft itself, marking a fusion of music and space exploration that was truly out of this world.

Outreach and Education:
Beyond his research and collaborations, Brian May is a passionate advocate for science education and outreach. He founded the "Brian May's Soapbox," a blog where he shares his thoughts on a wide range of topics, including astrophysics, wildlife conservation, and social issues. Through his platform, he engages with a global audience, inspiring countless individuals to pursue their interests in science.

Conclusion:
Brian May's remarkable journey from rock 'n' roll legend to astrophysicist and collaborator with NASA exemplifies the power of passion and the pursuit of knowledge. His ability to seamlessly bridge the worlds of music and science serves as an inspiration to all who dream of pursuing their diverse interests. May's contributions to both the arts and the sciences remind us that the universe is a vast, wondrous place waiting to be explored, whether through the strumming of a guitar or the lens of a telescope.
Dan
Do you like our articles? subscribe to our Newsletter so as not to lose even one!!
News from the music's world