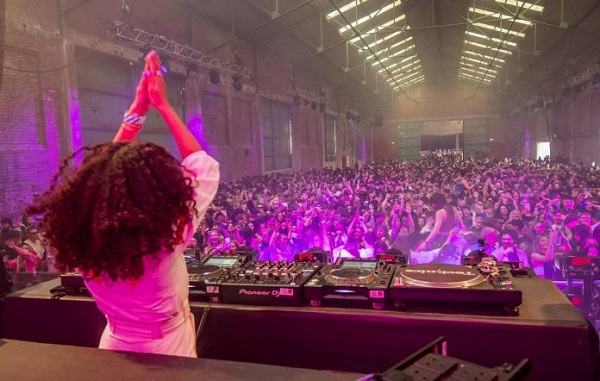 Fatboy Slim and Blessed Madonna attended the Liverpool event
Looking at the images, one immediately thinks of archive photos of at least a year and a half ago. Lots of people together without masks dancing freely. What if I told you, which are shots from last weekend?

We are in Liverpool and between last Friday and Saturday about 6000 people attended an event in one of the city's nightclubs. The nights have been called The first dance club and are held at the Bramley warehouse - Moore Dock. They are part of a government project on crowd safety in times of COVID. Ticket holders who presented a negative COVID ?test were admitted to the event. Within the room, no social distancing to be respected, let alone wearing masks.

As for the line up, on Friday evening Sven Väth, the Blessed Madonna and Jayda G performed, while on Saturday it was the turn of Fatboy Slim.

The decision to set this organizational machine in motion has been well weighed by the British government, which has long been looking for an effective way to deal with the serious crisis in the sector, the layoffs have reached embarrassing figures exceeding 50% last year.

Several scientists were involved in the project, which through carbon dioxide monitors detected "pockets of stale air" and small cameras were also installed in the premises to monitor the movements of people inside the room.

In five days, all participants in the event will have to repeat the COVID test to check if the event has achieved the desired success and if not, it will be possible to act in time to avoid the spread of new outbreaks. Next week the organizers will be able to reach their conclusions, and define the new road map that must be followed.

Teresa
Do you like our articles? subscribe to our Newsletter so as not to lose even one!!
News from the music's world