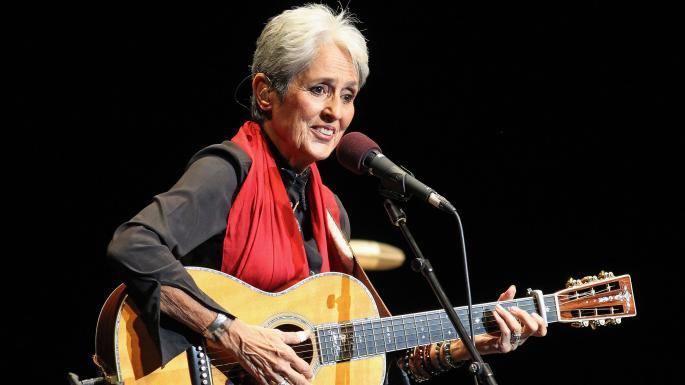 The Kennedy center Honors award Joan Baez
The winners of the 43rd edition of the Kennedy Center Honors have recently been announced, including Joan Baez, Dick Van Dyke, Debbie Allen and the violinist Midori. The ceremony is held every year in December, this year due to the now well-known problems related to the Coronavirus pandemic, it has been moved to May.

Kennedy Center Honors are awards that are given to those who have distinguished themselves for their contribution to art and culture. The ceremony has been held since 1978 in Washington at the Kennedy Center. From 2005 to 2012 the ceremony was conducted by Caroline Kennedy. On the occasion of this year's award ceremony, the director of the center David M. Rubenstein spent words of admiration for Joan Baez, declaring that the awards are given to those who have spent their lives elevating the cultural history of our world, the icon of folk Joan Baez breathed new life into the genre and fueled rock music's shift towards social and political consciousness.

Thinking of Joan Baez comes to my mind her nickname, the Woodstock nightingale, given to her after the performance at the 1969 festival. It also comes to my mind as a peaceful activist in support of civil rights, especially for her strong opposition in Vietnam war. It seems entirely logical to me that the Kennedy Center Honors organization has decided to award her engagement, she has given us unforgettable songs, and she was always in the first line in the battle for the recognition of civil rights.

On the occasion of the celebration, which as I anticipated will be held in May, the Kennedy Center will host a series of events, which will include performances and speeches in honor of the winners, always guaranteeing the social distancing of the public.

Teresa
Do you like our articles? subscribe to our Newsletter so as not to lose even one!!
News from the music's world