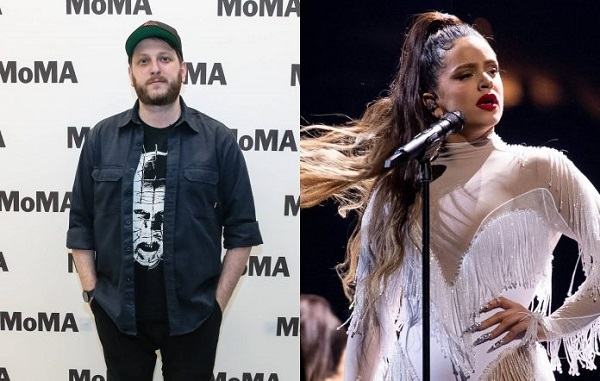 The long-awaited collaboration between Rosalia and Oneohtrix
It has been talked about for almost 3 years, rumored and it is hoped that sooner or later they will arrive at a collaboration, and now we are satisfied: the Catalan singer Rosalia and the American musician Oneohtrix finally announce the publication of a piece together!

The two artists are recognized among the two most particular voices of contemporary music and we are sure we will be exhilarated by this new work. The single is called "Nothing's special" and to be honest it is more than special because unlike the excesses we have become accustomed to by the two artists, in this song it is moderation that reigns supreme and dictates the rules.

The song is a reworked version of the melancholy closing track of the Oneohtrix album "Magic Oneohtrix Point Never" in which the Catalan artist with her high mezzo-soprano voice was called to replace Daniel Lopatin's vocoder. It is not the first time that Oneohtrix starts a partnership, it did so already in 2010 with the song "Returnal" asking for the collaboration of ANOHNI. For this work with Rosalia the musical pattern has been maintained and the Spanish translation of some lyrics have their own charm interpreted by the Spanish artist, who manages to give even more atmosphere to the piece and make the notes even more magical if possible .

It is an excellent moment for both artists, this year Rosalia boasts two highly respected collaborations, the highly anticipated one with Billie Eilish and then with Bad Banny, both of which gave great prominence to the Catalan artist. Oneothrix has collaborated frequently with The Weekend both as musical director of his Super Bowl show and sharing the stage with him at the Brit Awards.

The alliance between Oneothrix and Rosalia was already sealed in destiny it was only a matter of time sooner or later they would have realized it and in fact it was.

Teresa
Do you like our articles? subscribe to our Newsletter so as not to lose even one!!
News from the music's world