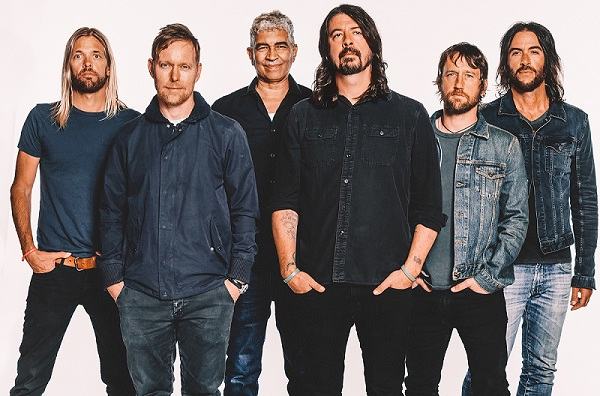 Foo Fighters announced the release of new album
05/01/2021
New year is synonymous of news and in fact 2021 opened with a nice surprise. The American rock group, The Foo Fighters, founded in 1994 by Dave Grohl ex drummer of Nirvana, delight us with the release of a new single entitled "No son of Mine". Few times ago the band announced the preparation of a new album "Medicine at midnight", in fact in November the first single "Shame Shame" was released.

A few days before the end of 2020 The Foo Fighters had posted the preview of this second single on social networks, accompanied by a short text "New Year New Music" and a chorus of female voices struggling with some vocalizations, and here is just two days later comes "No son of Mine".

In the meantime, the group has made official the release of the album for February 5th, but a few days before January 28th they will be on the stage at the ALTer EGO virtual festival on iRADIO together with Billie Eilish, The Killers, Coldplay, Muse, Mumford and Sons.

Speaking of the release of their latest album, group leader Dave Grohl defined it as their very personal "Let's Dance" (referring to the record that marked the turning point for David Bowie), specifying that it was meant to be the album of the Saturday night party. An album characterized by a very energetic groove.

Teresa
Do you like our articles? subscribe to our Newsletter so as not to lose even one!!