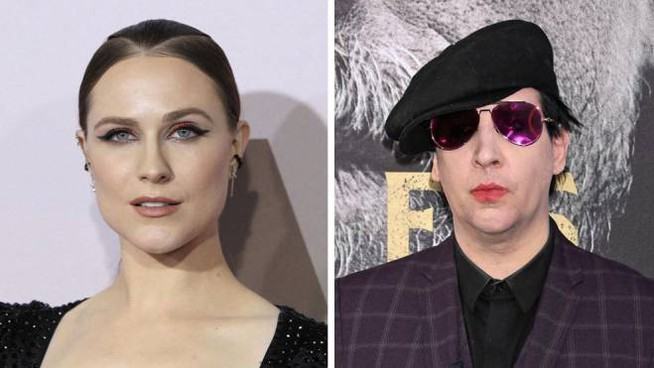 Evan Rachel Wood has denounced Marilyn Manson
Evan Rachel Wood, the beautiful protagonist of Westworld has decided to denounce the violence she has suffered for years, at least according to what she claims, by Marilyn Manson. She dressed up with courage, like her character Dolores from the acclaimed television series and said enough. She wants to make a clean break with the past and denounce the person who has made her suffer for years.

The actress, who is now 33 years old, said that the singer manipulated her for years when she was not even twenty, suffering various sexual abuse, but above all psychological violence. Marilyn Manson is known for being a much discussed character, always has been, his look has always been the subject of discussion and even the choice of name: a tribute to the actress Marilyn Monroe and the guro Charles Manson who had caused the death of Sharon Tate.
The singer still defends himself from the accusations of violence, on his Instagram profile he declared that his intimate relationships have always been perfectly allowed with consenting partners, it is clear that they are trying, it is not explained why, to distort the truth. Meanwhile, his record company, Loma Vista Recordings, has decided to cut ties with the artist, arguing that the charges against him are too serious.

This manifestation of innocence of Manson does not go well with the statements he made in 2009 to Spin magazine. In fact, he claimed to have the fantasy of pulverizing Evan Rachel Woods' skull with a hammer every day. The actress was not the only one to denounce the singer, several women did so who declared they had suffered violence, death threats and were forced to take drugs against their will.

Once again the road is all uphill for Marilyn Manson, this time it seems even more complicated.

Teresa
Do you like our articles? subscribe to our Newsletter so as not to lose even one!!
News from the music's world